Learn the proper method for making a tailored shirt with Pam Howard. This tutorial available on Bluprint is perfect for the first time sewer or for someone who wants to learn some of the finer points in shirt making.
Pam is a fantastic instructor, she goes slow, explains everything along with why she's doing what's she's doing, and the reason behind it. I'm not a fan of instructors who say do this but leave out the why part.
This was one of the first commercial tutorials I sprung for and I don't regret it one bit. I've gone back to this tutorial on many occasions to refresh using best practices, though by this point, I can arguably create the shirt just by the included instructions on the pattern.
The class is labeled intermediate, but have some confidence… Pam goes nice and slow and if you are wary of trying to make a shirt, and make it look good, watch the entire video series before you even start picking out fabric. I'm confident, if you watch the series through, even if you're a beginner, you'll see you CAN do this and it will turn out totally awesome. You can make something look good.
Pam will show you WHY the grain line is important, and how to make sure you've got it spot on. She'll cover how to do tailor's tacks, which for me was new and totally useful in many garment projects. Included in the class are some fantastic tips to get razor sharp corners for your collars, professional looking top stitching and many others.
What you'll need:
Some Time
Something to watch videos on, your PC/Mac/Tablet/Smartphone
Scissors – These are my favorite, do yourself a solid and get a sharpening stone.
Fabric
Thread – Of course you'll want to get some matching or contrasting colors.
Interfacing – My go to is the Pellon SF101 Shape-Flex Cotton Woven Fusible Interfacing.
Buttons
Want to try the class? Bluprint is offering a free trial. Do yourself a favor and try one of their classes at no risk.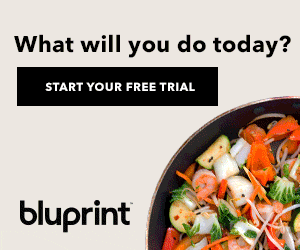 As an Amazon Associate I earn from qualifying purchases.